Who Are Physical Therapists?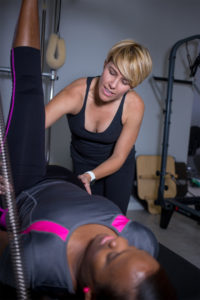 Physical therapists (PTs) are highly-educated, licensed health care professionals who can help patients reduce pain and improve or restore mobility – in many cases without expensive surgery and often reducing the need for long-term use of prescription medications and their side effects.
Physical therapists can teach patients how to prevent or manage their condition so that they will achieve long-term health benefits. PTs examine each individual and develop a plan, using treatment techniques to promote the ability to move, reduce pain, restore function, and prevent disability. In addition, PTs work with individuals to prevent the loss of mobility before it occurs by developing fitness- and wellness-oriented programs for healthier and more active lifestyles.
Physical therapists provide care for people in a variety of settings, including hospitals, private practices, outpatient clinics, home health agencies, schools, sports and fitness facilities, work settings, and nursing homes. State/country licensure is required in each state in which a physical therapist practices.
What is Pilates Based Physical Therapy?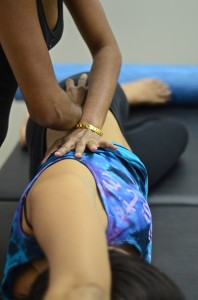 A fusion of manual physical therapy and pilates based exercise to promote healing by restoring healthy movement patterns. We assess and treat the whole person versus just a symptom or an injury. PBPT encourages patients to take an active role in their recovery by learning more effective ways of moving. Patients will be educated on body awareness and learn how to take care of themselves, maximising their treatment, shortening recovery time and preventing future injuries.
If you are interested, we can also help you incorporate Pilates classes and/or individualized Pilates lessons into your everyday, post-treatment life. Our clients have successfully used PBPT to treat:
Acute and chronic low back pain
Sciatica
Overuse injuries
Foot and ankle pain
Postural issues
Pelvic and spinal instability
Shoulder pain
Women's health issues
Orthopedic injuries
Neurological and balance disorders
Scoliosis Tendonitis and other tendinopathies
Neck pain
Repetitive stress disorders


[Source: American Physical Therapy Ass.( APTA)]