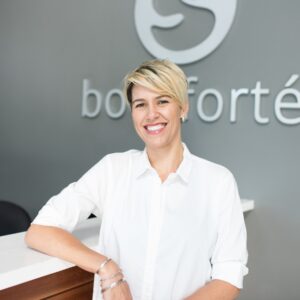 Summer is a 2000 graduate of the Florida international School of Physical Therapy. As a young national competitor in swimming and triathlon, Summer has always been inspired by wellness. Her love of movement has been integrated into her Physiotherapy practice on a rehabilitative and fitness level.
In 2002, she received her Polestar Pilates Rehabilitation certificate and began combining the disciplines of Physiotherapy and Pilates. Her patients were recovering faster, preventing future injuries and taking an active role in their recovery.
Summer's educational background also includes courses in manual therapies from Integrative Manual Therapy Solutions and the Institute of Physical Art. Summer is a Gyrotonic(r)  and Kinesio Taping certified  practitioner. 
Summer is committed to being a life long learner and is currently enrolled in NovaSouth Eastern University's Physical Therapy doctoral program.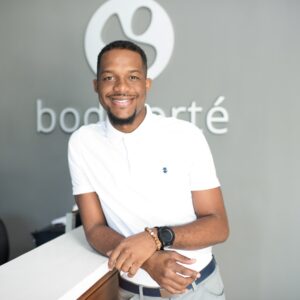 Sheldon is a 2012 Physical Therapy graduate from the University of the West Indies. Upon completion of his University degree he gained valuable experience at Cornwall Regional Hospital, and then went into private patient care at an Orthopaedic Doctors office where he played an integral role in preparing patients for surgery and taking them through their rehab journey afterwards.

Sheldon enjoys what he does. He has been trained in Polestar Pilates which is used daily to aid in overall management of patients. Along with Pilates he has been trained in Kinesio taping, FAKTR, Cupping, Dry Needling and Myofascial Release. He has a passion for health and wellness and shares our vision for a healthier and more physical Jamaica that embraces the use of Physiotherapy, Pilates and Wellness services so that everyone can operate at an optimum performance level on a daily basis.

In his free time Sheldon enjoys music and traveling.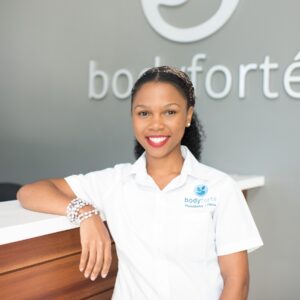 After graduating from the University of The West Indies with a Bachelor of Science degree in Physical Therapy, Raejean began working as an in-house Physiotherapist for a research institution and while there, gained a wealth of knowledge and experience working alongside researchers and research participants.

In 2018, Raejean joined our team as a fulltime Physiotherapist and Pilates Instructor and since then has worked with a myriad of patients with varying diagnosis. She enjoys working with our clients and patients 65 years and older and has a special interest in Geriatric care and patients diagnosed with or predisposed to Osteopenia and Osteoporosis. Her desire for learning and providing patients with the best possible care has led her to completing numerous continued education courses. She has also received Buff Bones instructor training (Pilates based exercises for Osteopenic and Osteoporotic persons) and is certified in Instrument Assisted Soft Tissue Mobilization.

In her free time, she enjoys reading non-fiction, running and exploring outdoors.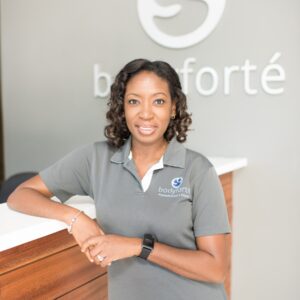 Wendi is a Registered Physiotherapist who has been in clinical practice for 9 years and is a part-time lecturer in Athletic Training at the University of Technology (UTECH). She completed a BSc. In Physical Therapy with Honours at the University of the West Indies in 2004, read for a MSc. in Sports and Exercise Medicine at the University of Nottingham in the UK in 2007 and completed a Doctor of Physical Therapy Degree with Nova Southeastern University in Florida in December 2012.

She is currently the PRO for the Jamaica Physiotherapy Association and a member of the Jamaica Association of Sports Medicine. She has traveled with several national teams to the Caribbean Netball Championships, Pan Am Jr. Games and the CAC games and works with the National Senior and Under 21 netball teams, and works with several high school sporting teams.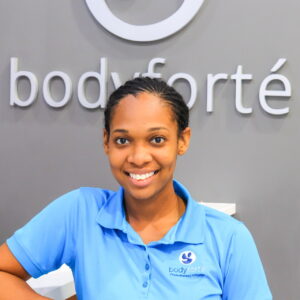 Whether diving into aquatic therapy or dribbling in the field of sports medicine, Jodian is a ball of versatility. Dr. Simpson is a Registered Physiotherapist who attained her professional qualification at the School of Physical Therapy at the University of the West Indies, Mona and the Nova Southeastern University 2020, where she attained her Doctorate in Physiotherapy.

She is an active practitioner of: Patient rehabilitation, Dry needling, Myofascial release and Kinesio taping. Dr. Simpson is a member of the board of the Jamaica Physiotherapy Association and a level two trained immediate care personnel in World Rugby. She has also traveled the world as the official Physiotherapist for Jamaica's Women Rugby team.

With innovation, patience and sensitivity, she exercises the highest quality of patient centered care.