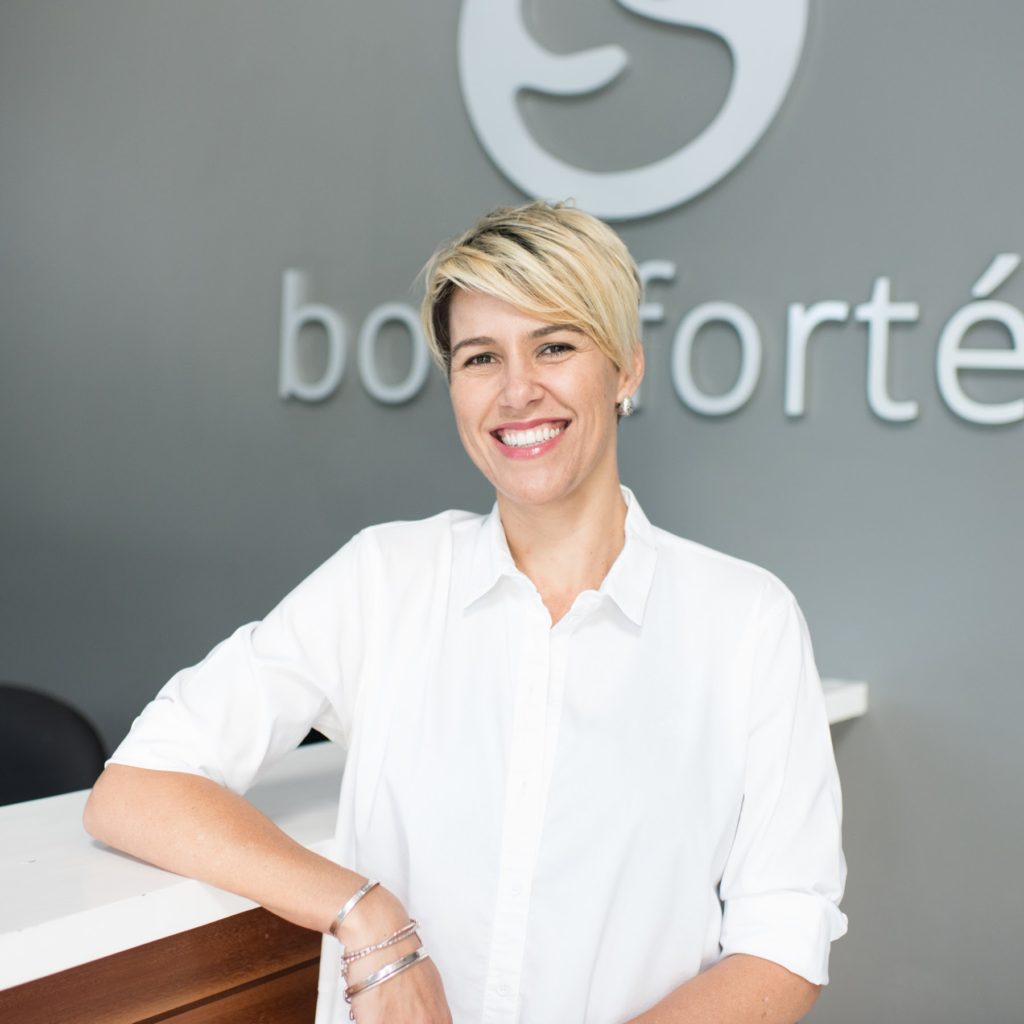 Dr. Amy Summer Lopez, PT, DPT, NCPT is a 2000 graduate of the Florida International School of Physical Therapy. As a young national competitor in swimming and triathlon in Barbados, Summer has always been inspired by wellness. Her love of movement has been integrated into her Physiotherapy practice on a rehabilitative and fitness level. In 2002 she received her Polestar Pilates Rehabilitation certificate. Utilization of Pilates-based methods, Gyrotonic® and a specialty in treatment of the pelvic and shoulder girdle and manual therapy of the spine are integral in her Physiotherapy practice.
Summer is a pioneer in blending the science of Physiotherapy with the art of movement and Pilates in Jamaica. She is constantly using innovative ways to shift the paradigm of people's movement potential. Summer is a passionate Physiotherapist who believes not only in treating injuries, but in treating the whole person. Her focus and her passion is on enhancing lives through movement. Being a lifelong learner is a priority for Summer and this is why she returned to graduate school to complete her Doctorate of Physical Therapy from Nova South Eastern University in 2019. Summer strives to make the clinic unique by creating a fun and challenging learning environment for patients with one on one care, a hands on approach and on time appointments.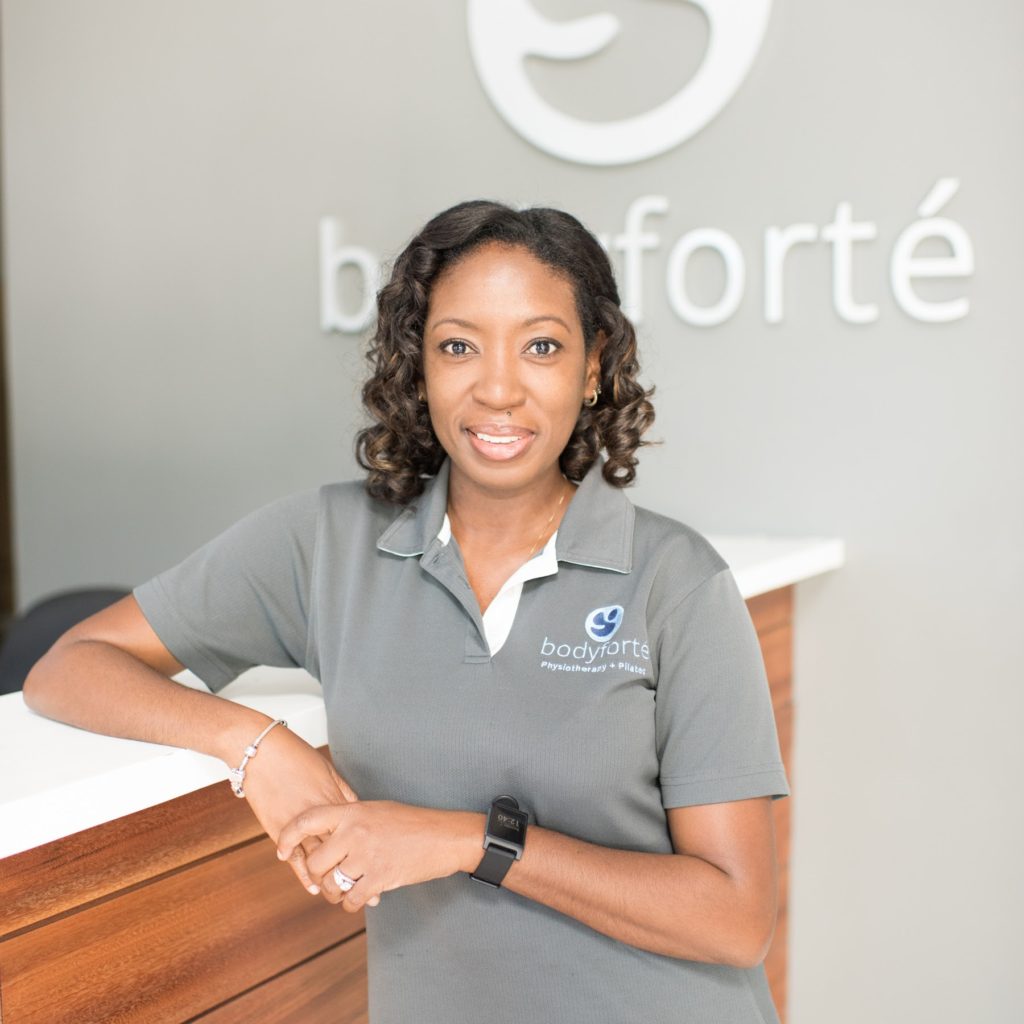 Dr. Peart-Brissett has been a physiotherapist for almost 20 years with experience in both acute and chronic patient care. She received her BSc. In Physical Therapy with Honours from the University of the West Indies in 2004, a Masters in Sports and Exercise Medicine with Merit from the University of Nottingham in 2007 and her Doctorate in Physical Therapy from Nova Southeastern University in Florida in 2013.
Her main areas of practice are Orthopedic/Musculoskeletal, Sports Medicine, Pilates-based rehabilitation and teaching Pilates classes. Wendi is on the executive of the Jamaica Sports Medicine Association and has worked with and travelled as team Physiotherapist for different sporting organizations, including the Jamaica Olympic Association (JOA), Jamaica Athletics Administration Association (JAAA) and Netball Jamaica (NJ), being with the latter for over ten (10) years. She enjoys watching sports, travelling, hiking and exploring nature.
Whether diving into aquatic therapy or dribbling in the field of sports medicine, Jodian is a ball of versatility. Dr. Simpson is a Registered Physiotherapist who attained her professional qualification at the School of Physical Therapy at the University of the West Indies, Mona and the Nova Southeastern University 2020, where she attained her Doctorate in Physiotherapy.

She is an active practitioner of: Patient rehabilitation, Dry needling, Myofascial release and Kinesio taping. Dr. Simpson is a member of the board of the Jamaica Physiotherapy Association and a level two trained immediate care personnel in World Rugby. She has also traveled the world as the official Physiotherapist for Jamaica's Women Rugby team. With innovation, patience and sensitivity, she exercises the highest quality of patient centered care.
Justine is a Physical Therapy graduate of the University of the West Indies, Mona. A lover of dance and life itself, Justine has been dancing since she was 4 years old. This love of movement has drawn her towards Pilates Based Physical Therapy where she can help patients feel and function better.
Justine has a passion ​for Cardiopulmonary Physiotherapy ​primarily because of her own experience as an asthmatic; and, she understands some of the breathing challenges of persons with cardiopulmonary conditions particularly when participating in certain activities. Justine feels that persons recovering from Covid19 would benefit greatly from Cardiopulmonary Physiotherapy and she is eager to help them.

​ Justine also operates a small online packaging business with its core value being "presentation matters" as that first impression is an important part of the customer's experience. As a believer in lifelong learning and standing by her alma mater's motto, 'Age Quod Agis', whatever she does, will be done to the to the best of her ability.
Marsha-Lee has had 18 years of experience working as a physical therapist. She left the School of Physical Therapy with a Diploma in 2002. In 2009 she received her bachelor's degree with First Class Honors from the University of the West Indies. She completed her Doctor of Physical Therapy degree from NOVA Southeastern University in August 2022. She has gained experience is varied settings such as a private practice, public hospital and recently she worked at a private hospital in the Turks and Caicos Islands.

​ Marsha-Lee is a certified Lymphedema & Wound Therapist as well as a certified KinesioTaper. Her two passions are in the areas of neurology and women's health. She loves working with and meeting people. Among the many successes achieved in the field, is the celebrated case of a patient who whilst undergoing weight management tapered down from 452lbs to 185lbs over a 2 ½ year period. When fostering a rapport with our patients, we the movement specialists try to promote a good rehab potential by using many different techniques. In her leisure time, Marsha-Lee likes to travel, watch movies, and try new cuisine.
With 20 years teaching experience, Marion is a Certified Yoga Therapist, a Licensed Pilates for Buff Bones® Instructor and a Certified Yoga for Osteoporosis Teacher. Trained Comprehensively by Stotts and completed the Polestar Comprehensive Bridge Program, Marion originally certified in Pilates with David Brown, a student of Kathy Grant, in 2003.
Following her mother's need for a hip replacement, the result of a fall, and a brace due to further fractures of the spine, Marion's focus shifted to the benefits of Pilates and Yoga to support those clients with low bone density – osteoporosis. Her studies are ongoing in the fields of Pilates and Yoga, and she is always mindful of the Yogic Lifestyle, remaining grounded in gratitude.
From a very young age, Brittany was fascinated with the muscles, how the body moves and the art of developing a stronger, healthier and more efficient body. She started dancing at age 3 and still dances now, but only for fun. With her background in Biology, She's been the perpetual health and exercise guru for friends and family. She believes that her teaching career actually began in her teens as the president of her high school fitness club. She taught good nutrition and healthy movement to her peers. While at university, the movement progressed to more structured forms when she became certified in strength conditioning and weight training by the International Sports Medicine Association and the American Aerobic Association International. It was also her introduction to Pilates.
She has been teaching mat Pilates for almost 7 years and now more recently have been trained by Body Forte's very own to provide an exciting, safe, all-rounded reformer experience. When she's not teaching Pilates She is a property manager and real estate agent. She believes that at the core of all her work, it's the people who matter. She strive to ensure she's helping as many people as she can and delivering results beyond expectations.
Deborah has been an avid exercise enthusiast and group fitness instructor for many years. She firmly believes the idea articulated by Joseph Pilates that: "Change happens through movement and movement heals."
Deborah has taught the gamut of group fitness classes including step aerobics, indoor cycling, mat Pilates, Pilates with props such as the stability ball and now Pilates on the reformer. She is a firm believer in the healing power of movement and the central role Pilates plays in facilitating easy efficient movement. Pilates strengthens the core and so strengthens the body. It meets us where we are and with commitment and discipline it can make us stronger and better able to move with ease and efficiency. Pilates is simply awesome starting at the most fundamental of movements and then enabling us to soar to new places.
Deborah compliments her fitness journey with her academic and professional journey. For the past eight years she has been the managing partner in a leading Caribbean marketing and social research firm. In this role she has been instrumental in the design, execution and analysis of many social and market research projects conducted in Jamaica, the Caribbean, USA and Canada.
Having been in the field of Physical Therapy for almost 10 years Jo-Anne considers herself a movement specialist.
Since receiving her BSc. in Physical Therapy from UWI, she has not shied away from building her knowledge base to hone her craft. She has received adjunct training in Aquatic therapy, pedorthic & orchids, and alternative medicine.
In the last 3 years, she has had a keen interest in Women's Health & Fitness which prompted her AFPA certification in Pre & Postnatal fitness which she has successfully integrated into her pilates-based practice.
A self-proclaimed coffee addict, she can be found on her off days working out, enjoying lazy days with her tiny human, on a beach somewhere, or enjoying good food.
"Shanice's love for wellness has lead her to the field of physiotherapy. She is a graduate of the University of the West Indies' School of Physical Therapy. Since becoming a Registered Physiotherapist she has garnered great interest in Lymphedema and Respiratory Physiotherapy through her role in treating critical patients during the COVID-19 pandemic. She believes that anyone can benefit from physiotherapy, and always thrives to deliver the best experience to her clients.
As a regular camper, Shanice enjoys the outdoors and spends her leisure time camping in the cool hilly areas of Jamaica with relatives and friends. Her main conviction is that Mental Health is just as important as Physical Health."
Monique is a graduate of the University of the West Indies, Mona where she received her Bachelor of Science degree in Physical Therapy with honors. She has been practicing for just over ten (10) years and has experience with managing a wide range of conditions.
Monique remains flexible with the types of patients she sees. However, she enjoys treating conditions affecting the Spine (neck to lower back conditions) as well as hip and shoulder conditions.
She is FAKTR (Functional and Kenetic Treatment with Rehab) certified and uses a wide range of techniques to aid in quicker recoveries of her patients.
She is a strong believer of a gentle, but firm management in order to push her patients to their full capacities. Monique enjoys watching sports, namely track and field and football, hanging out with friends and fun road trips.